Your Source for Industrial Strength Anti-Theft Devices
Secure Kits and Cable manufactures industrial strength anti-theft devices to physically protect your equipment. 
Secure Kits and Cable is a family owned and operated business located in Mesa, AZ.  We have over 30 years of security experience, specializing in designing and manufacturing physical devices that prevent theft. 
Our products protect a variety of high tech equipment such as:
Computers
Laptops
AV Equipment
Flat Screens
DVRs
Monitors
Projectors
Keyboards
Remote Controls
We also secure household items including:
Cabinets
Refrigerators
Sheds
Drawers
Gates
Doors
Tool Boxes
Our no-drill design uses industrial strength cable, locks, steel, and adhesive to safely secure and protect your equipment and goods from theft.  Our solutions can be found on college campuses, in hospitals, at marinas, and within corporations and homes across the United States and Canada. 
As a small, family-owned business, we care deeply about the quality of our products and customer service. We strive to deliver value at a competitive price.  Our mission is to protect our customers from theft, one device at a time.   
We have over 30 years of industry experience, serving colleges and universities, hospitals, corporations, and consumers.
All products are proudly manufactured in the United States and ship from Mesa, AZ.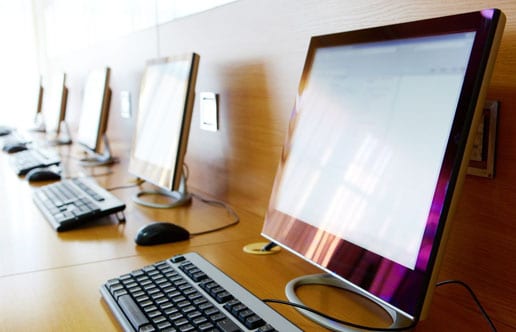 This statement discloses the privacy policies for the entire Secure Kits and Cable website. This privacy statement outlines the information Secure Kits and Cable may collect and how we may use that information. If you have questions about this policy or about any part of this site, we may be reached via email at SecureKitsAndCable@gmail.com or by telephone at (480) 687-0743.
Secure Kits and Cable may capture implicit information from users who visit our website for aggregate statistical analysis and site customization. "Users" refers to the machine on which a user is operating and does not imply any personal information about the user.  Secure Kits and Cable may review trends based on information as a whole, but does not do so in an effort to identify the individual identity of the visitor to its site.
We may also solicit email for site feedback, business development, press inquiries, or human resources inquiries. Secure Kits and Cable will not share information solicited from our website with a third party without the express consent of the individual.
Secure Kits and Cable will not collect any personally identifiable information about you (e.g., your name, address, telephone number, or email address) through our website unless you have provided it to us voluntarily. If you do not want your personal data collected, please do not submit it to us.  Secure Kits and Cable offers users who have voluntarily provided personal data to us the opportunity to review the information provided and to correct any errors.
IP addresses may be logged to track a user's session. An IP address is the unique numerical identity of your computer. When we "log" an IP address, it means that our website associates a visit or series of visits to that unique numerical identity. Secure Kits and Cable may also use cookies in order to assist in aggregate statistical analysis and sometimes provide site customization based on anonymous session tracking.
We also may count, track, and aggregate the visitor's activity into our analysis of general traffic flows at our sites (e.g., tracking where traffic comes from, how traffic flows within SecureKitsAndCable.com). When and if Secure Kits and Cable does present aggregated information to outside companies, no one would be able to identify you or contact you.
By submitting messages and/or materials to our website, each user agrees to indemnify, defend, and hold harmless Secure Kits and Cable from all damages, costs, and expenses. These fees would include reasonable attorney's fees and costs arising out of all claims, challenges, or actions related to the User's submission, including, without limitation, claims for infringement of intellectual property rights, libel, and defamation related to the User's submission. Thank you for visiting our site.